March Is National Nutrition Month, pt. 1
March Is National Nutrition Month, pt. 1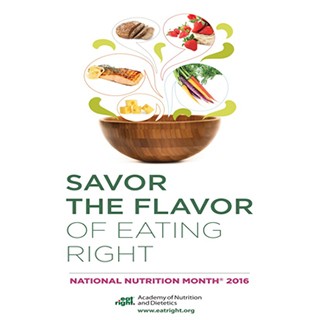 This year, the theme of National Nutrition Month is "Savor the Flavor of Eating Right." This year, the campaign focuses on how, when, why and where we eat, not just on what we eat! Here are 10 ways to celebrate National Nutrition Month with your family!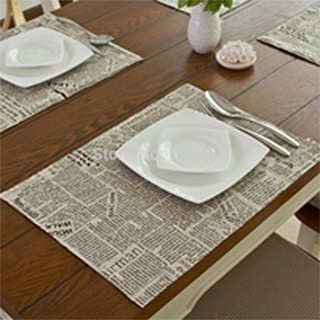 1.   Designate a place in your home to eat! Make an effort to make that space special and inviting – something as small as new place mats can make eating  at home more pleasant.
2.    Plan a special meal with your family – family meals are a great time to foster deeper connections and to try new foods! Plan a themed meal – or a meal centered around a new food.
3.  Take a break. During busy days, take a few minutes to enjoy your meals instead of eating at the wheel or at your desk. Taking a few minutes just to eat instead of multi-tasking will help you savor what you eat.
4.    Host a MyPlate cook-off with friends and family. Encourage the participants to get creative with their recipes. Share the dishes together afterwards as a fun meal.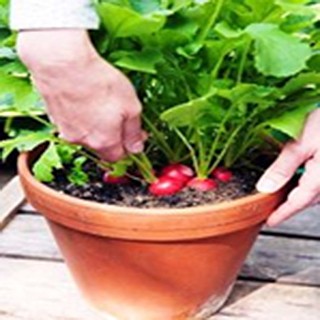 5.    Start a vegetable garden - late March is a good time to start planting many vegetables! For more information about gardening in your area, visit Texas Agrilife Extension.
6.    Take time to learn something interesting about nutrition. Choose My Plate is a great place to start.
7.    Try Meatless Mondays – every Monday this month, create a meat-free entrée to try! Make beans, lentils, or eggs the highlight of the meal and see what your family thinks.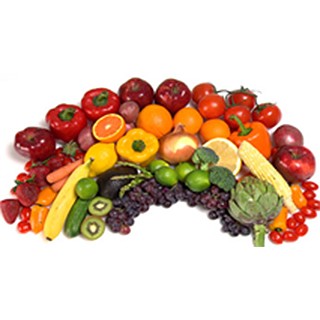 8.    Use a rainbow graphic to challenge your family to try to eat a fruit or vegetable from each color during the month.
9.    Keep a food journal – write down every food and drink you consume for a few days or longer. It might even be helpful to write down what you were feeling when you ate. You may notice a pattern, like eating more because you skipped a meal earlier or because you were stressed or nervous.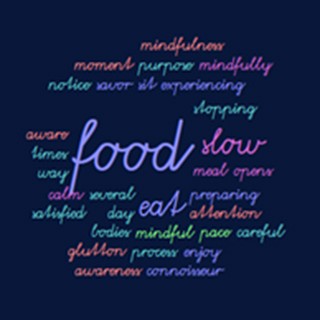 10.    Practice "mindful eating." This means eating with respect to your hunger and fullness, emotional state, and eating to enjoy and savor flavors in the foods you eat. It cuts back on eating when you're distracted or too busy to really taste food or notice when you are full.