| | | | | | |
| --- | --- | --- | --- | --- | --- |
| Agenda, Minutes, Videos | Criminal, Civil, Family, | County Business Units | Pay Taxes | Election Information | View Inmate Information |
On September 19, 2023, Tarrant County Commissioners Court will adopt the FY 24 proposed budget and tax rate. The Commissioners Court has proposed a tax rate of $0.1945 which is below the no-new-revenue rate and will collect less taxes than the previous tax year.
Press Releases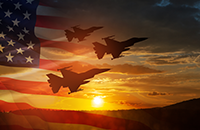 Join Wally Funk, American Aviator, Commercial Astronaut and Goodwill Ambassador at Empowering Seniors
September 26, 2023 - HURST, Texas – Special guests Wally Funk, an American aviator, commercial astronaut, and goodwill ambassador; Troy Dungan, iconic weatherman and Care N' Care member; and the Dallas Cowboy's Alumni Cheerleaders from the 70's, will meet and greet with attendees at Empowering Seniors.
Tax statements will be mailed by mid-October to property owners in Tarrant County
September 25, 2023 - "Bills on accounts with a qualified homestead exemption will reflect the proposed $100,000 homestead exemption proposed by the 88th Legislature as required by Senate Bill 2," announced Wendy Burgess, Tarrant County Tax Assessor-Collector.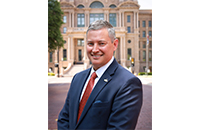 Tarrant County Commissioners Name Chandler Merritt As New County Administrator
September 19, 2023 - Today, the Tarrant County Commissioners Court named Assistant County Administrator and Tarrant County native, Chandler Merritt as the new County Administrator.