New voting machines arrive in Tarrant County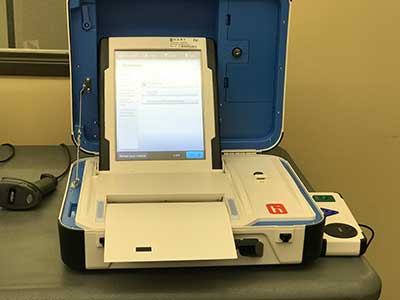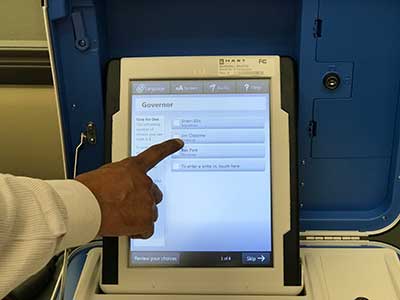 Tarrant County's new voting machines are arriving just in time for the Nov. 5 election.

The voting machines include touch screens but will require voters to place a paper printout into a scanner for their vote to be counted.

On Aug. 27, Tarrant County Commissioners adopted the Hart InterCivic Verity Voting System as the official voting system for the county.

Earlier this month, commissioners approved an $11 million plan to purchase the voting equipment from Hart InterCivic.

Following the approval, Tarrant County Elections Administrator Heider Garcia filed an application for countywide voter centers with the Texas Secretary of State.

Countywide vote centers would permit voters to cast their ballot at any polling place within Tarrant County. The deadline for the Texas Secretary of State to determine if countywide vote centers will be allowed is Sept. 12.

Early voting begins on Oct. 21.

Any media outlet wishing to view a demonstration of the voting machines can visit the Tarrant County Elections Office, 2700 Premier St. in Fort Worth at 2 p.m. on Wednesday, Aug. 28.

Tarrant County Elections can be reached at 817-831-8683.
News release date: August 28, 2019