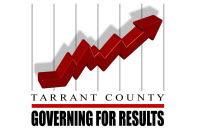 The plan was approved by Commissioners Court July 01,2014 and includes the County's goals and objectives for the next five years and charter initiatives that have been identified as priority improvement projects.
Annually a performance report will be made available to the public and will include, at minimum, performance data relative to goals and priority outcomes established in the County strategic plan.

The purpose of the Governing for Results policy is improve service delivery, managerial and policy decision making and public trust. The policy also provides guidance for strategic planning, managerial accountability, and performance management.