Tarrant County HIV Planning Council Application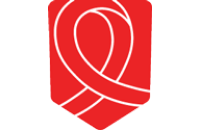 If you are passionate about making a positive impact and have real-life experience or a background that you believe will offer a beneficial perspective to the North Central Texas HIV Planning Council (NCTHPC), consider applying today.
Individuals seeking to serve need not have prior service on an HIV Planning Council, but applicants who possess strong interpersonal, administrative, and problem-solving skills will help contribute to successful and effective Planning Council outcomes. Information collected will be reviewed by parties who are required to consider applicants for Planning Council appointment and will not be otherwise shared or distributed.
Note: It is a legislative requirement and programmatic expectation that the Planning Council include members of various membership categories and composition to reflect community demographics. As such, many applicants who apply might not be placed on the Planning Council for service. Any submission for consideration is greatly appreciated and valued.