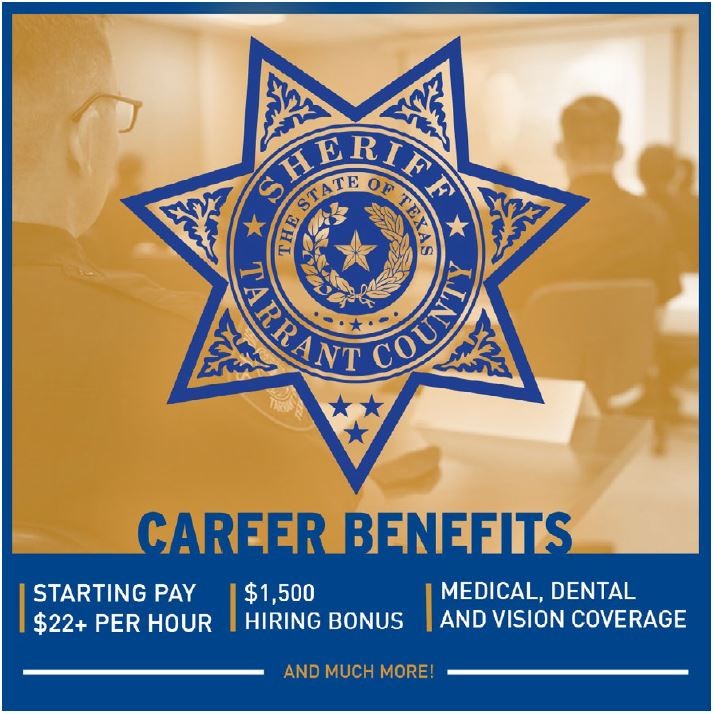 Sheriff's Office Employment Opportunities
Are you ready to launch a rewarding career and make a difference in our community? Become a Detention Officer or Deputy Sheriff with the Tarrant County Sheriff's Office for great pay and benefits.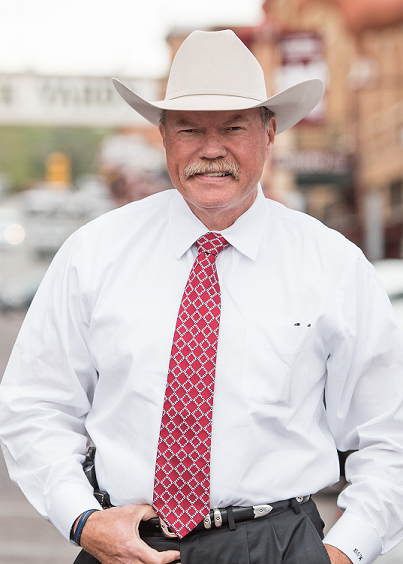 Sheriff Bill E. Waybourn took office in 2017, bringing with him over 30 years of law enforcement experience. Together with the Tarrant County Sheriff's Office, his mission is to PROTECT by courageously standing between evil and good with honor, while striving to SERVE with respect, always putting others before self. Sheriff Waybourn and TCSO strongly believe in servant leadership and always aims to put others before self. To do that, TCSO maintains five Core Values, which we refer to as HELOS.
H- Honorable Character: Doing what is right, even when nobody is looking
E- Empowerment: Everything begins with mutual trust and respect
L- Lead: We all must lead and serve with competency, consistency and transparency
O- Our Team is Our Priority
S- Strive for Excellence: We must strive for excellence, honor and integrity in everything we do
Contact
200 Taylor Street - 7th Floor

Fort Worth, Texas 76196
Monday - Friday, 8 a.m. - 5 p.m.
Emergency: 9-1-1
Non-Emergency: 817-884-1213
Sheriff's Office Administration: 817-884-3099