A warrant is an official document signed by a judge or other person in authority which gives the police permission to search someone's home, arrest a person or take some other action as authorized by the warrant.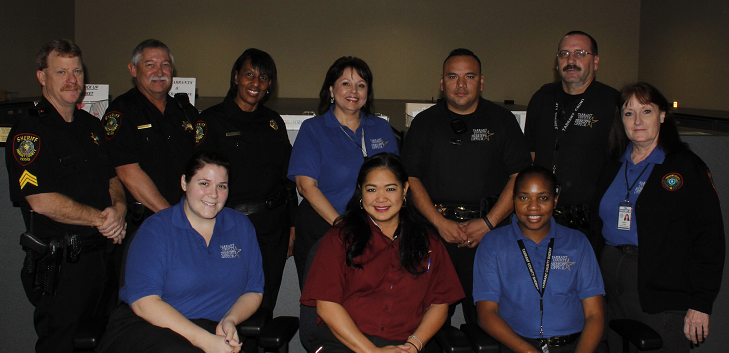 Tickets
If you are checking to see if you have traffic warrants, you will need to contact the agency where the citation was issued.  If the citation was issued by a Tarrant County Sheriff's deputy, you will need to contact the Justice of the Peace indicated on the citation.
If an individual is currently incarcerated in the Tarrant County Jail, go to web site  https://inmatesearch.tarrantcounty.com or call 817-884-3000 for information regarding their charges, bond amounts and other information concerning the individual.
Criminal Warrants
200 Taylor Street - 6th Floor
Fort Worth, TX 76196
817-884-1289
If you wish to know if you or another individual has a criminal warrant for their arrest, you will need to contact a licensed bondsman or attorney to get that information. It is not the policy of the Tarrant County Sheriff's Office to release criminal warrant information to the general public. This information is only given to licensed bondsmen, attorneys or law enforcement agencies.
The Criminal Warrants Division, consists of 70 employees assigned to manage and serve active criminal and mental warrants. The division is divided into five units:
·    Fugitive Deputies – pursue and arrest individuals who have warrants for their arrest. These are uniformed deputies that drive marked Tarrant County Sheriff's warrant vehicles. The deputies work shifts from Monday – Friday, 7 a.m. – 10 p.m. and varied hours on the weekends.
·    Mental Warrant Deputies – work closely with the Civil Court system that issues mental health warrants for individuals who are unable to care for themselves and have demonstrated to be a danger to themselves or others.
·    Extradition Deputies – travel all over the United States picking up prisoners who have been arrested by other law enforcement agencies on Tarrant County warrants. These deputies work a very flexible schedule due to travel requirements. In addition, the Sheriff's Office has a contract with a private company, which also transports prisoners for the Department. The private company is used when they can provide the service cheaper.
·    Transportation Deputies – pick up prisoners from the local municipalities when their criminal cases have been filed with the Tarrant County District Attorney's Office and bring them to the Tarrant County Jail. These deputies also continually move prisoners between the several different correctional facilities within Tarrant County jail system.
·    Clerical Staff – supports the operational units and the Criminal Court system by servicing the large numbers of outstanding warrants issued by the different courts throughout Tarrant County. They handle the administrative needs of the Warrant Division and work twenty four hours a day handling warrant confirmations for law enforcement agencies as needed.