Constables
Constable Precinct 5
Welcome to Constable's Precinct 5 Office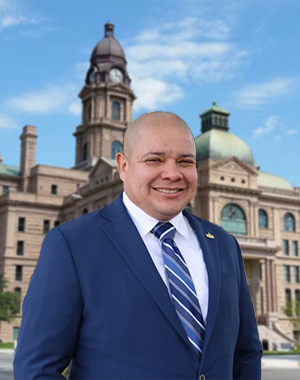 Mission Statement
The mission of the Tarrant County Constable's Office, Precinct 5 is to protect and serve our community. We will serve civil process in an efficient manner, while also initiating and supporting other law enforcement agencies with criminal investigations. Here is a list of some of our duties:
    Delivering subpoenas to witnesses
    Acting as bailiff
    Executing judgments and warrants
    Executing state parole warrants
    Truancy
    Assist the Justices of the Peace, County and District Courts
    Assist the Attorney General's Office with Child Support
    Patrolling functions
    Making criminal investigations
    Assisting other law enforcement agencies and emergency service departments
    Enforce laws regarding illegal dumping
    Enforce laws on hot checks
    Stop vehicles for major traffic violations
    Constables are involved in the overall effort to reduce the effect of crime in their communities.