Our Hurst and Southlake offices will close at 1 p.m. on Friday, September 1, 2023 for Legislative Update Training. We will resume normal business hours on Tuesday, September 5, 2023.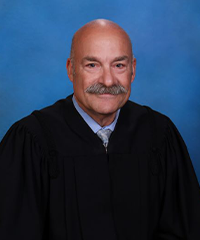 William Paul "Bill" "Bulldog" Brandt won the Republican Nomination for Justice of the Peace, Tarrant County Precinct 3 in March of 2018. On May 1st, he was appointed by the County Commissioners to complete the term ending December 2018 on the resignation of the former incumbent. Judge Brandt is a pilot, attorney, and retired military officer. His last military assignment was Senior Individual Mobilization Augmentee to the Director of Programs and Plans, Office of Air Force Reserve, Headquarters United States Air Force, Pentagon. Prior to that he served two combat command tours in the Global War on Terror. He retired from the United States Air Force in a Pentagon ceremony in 2007.

State of Texas Eviction Diversion Program - Effective February 1, 2021
The Texas Eviction Diversion Program (TEDP) helps Texas tenants stay in their homes and provides landlords an alternative to eviction. The TEDP may provide up to six months of rental assistance for eligible tenants who are behind on their rent due to the COVID-19 pandemic and have been sued for eviction. Both the tenant and the landlord must agree to participate and meet the requirements in the chart below. this temporary program is a unique partnership between the Supreme Court of Texas, Texas Office of Court Administration, and the Texas Department of Housing and Community Affairs (TDHCA).

Assistance can be used to pay the full contracted rent that is past due (up to five months), and the remainder may be used to pay for subsequent months of assistance (up to a total of six months).
The TEDP uses a special court process that allows courts to put eviction lawsuits on hold and divert them to the TEDP. Under the TEDP, lump sum payments are provided to landlords for rental arrears in exchange for allowing tenants to remain in their homes and forgiving late fees. Diverted cases will be dismissed and made confidential from public disclosure.

For more information on the State of Texas Eviction Diversion Program, click on the links below:
Texas Department of Housing Community Affairs
Texas Eviction Diversion Program (TEDP) Overview
IMPORTANT: Please be advised that on January 1, 2022, in accordance with S.B. 41, the filing fee for Justice Court civil suits will increase from $46 to $54. In addition to the increased fee, motions for new trial and appeals will now require this filing fee to be paid at the time of filing. For further information, you may call the court or send an email to jp3@tarrantcountytx.gov.
All attorneys are required to submit any filings via E-File. All non-attorney litigants are strongly encouraged to submit all filings via Guide and File/E-File.
For your convenience we now offer two ways to eFile:
1. Use Guide and File (eFile Texas Self Help) to file new cases for small claim and eviction cases. Simply answer a series of questions to help prepare and file your court forms online.
2. Use eFileTexas to file new cases and add additional documents to existing small claim, eviction, debt claim, along with other types of cases. This service does not provide a step-by-step guide as Guide and File does.. Documents have to be scanned into the program before filing.
Justice Court 3 Hurst location follows the same Severe Weather Policy as Hurst-Euless-Bedford Independent School District. The Southlake location follows the same Severe Weather Policy as Carroll Independent School District.  However, please call our office to confirm closure or delay.

Forms marked with an asterisk (*) must be in triplicate (three identical copies), otherwise the court will make copies for you for which you will be charged.

Accessibility Notice: Due to the complexity of the preceding documents, some of these documents are scanned images. If you require assistance in accessing the information, please contact Justice of the Peace Court 3 at 682-732-6589 or 817-581-3625.