Specialty Programs
Reaching Independence through Self-Empowerment (RISE)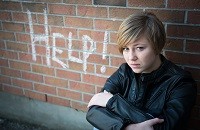 About the Reaching Independence through Self-Empowerment (RISE) Program
The mission of the Reaching Independence through Self-Empowerment (RISE) Program is to identify vulnerable women with extensive histories of prostitution or prostitution-related offenses, expedite them through the criminal justice system and help them achieve abstinence from all mood altering substances, mental stability, permanent housing and educational/work opportunities that provide them with the legal means to maintain a healthy, productive lifestyle. The vision of the RISE program is that every woman reaches her full potential and lives a healthy, productive, drug free and non-criminal lifestyle.
The RISE program seeks to identify women who have a history of experiencing significant trauma in their past which has contributed to their involvement in the criminal justice system.  This involvement commonly results in charges of prostitution, controlled substance violations and theft.  With consent of an individual's attorney, the person is contacted by a member of the RISE staff. Program prospects are then evaluated through use of validated assessment instruments and a clinical interview.  The goal is to identify individuals who possess the greatest likelihood of achieving positive lifestyle change through participation in counseling and treatment.  If selected, the person is offered admission.  If the person chooses to participate, she will enter a plea of guilty and receive a probated or deferred sentence with the requirement that she enter and successfully complete the RISE program.  An individual treatment program is designed to meet the individual's needs.
The program is monitored by a case manager.  Additional support received includes: mental health, medical, mentorship, housing, job training, education, life skills, etc.  The participants report to court twice a month where they appear before the judge and give an account of their progress.  Program length will vary depending on the needs of the individual.  A person who has many prior convictions can expect to be in the program two or more years.  However, instead of prison, we offer a path to stable housing, steady income and a successful lifestyle.  As this is a success-oriented program, we recognize there will be some amount of noncompliance with program requirements.  If the treatment team believes the individual is continuing to make strong overall progress, and continues an attitude compatible with program goals, the program is willing to work through these issues.  However, there are limits, and individuals who are persistently noncompliant have been and will be terminated and sent back to the originating court for further proceedings.
It is the mission of the RISE program is to remove participants from the criminal justice system and restore them to a crime-free, substance abuse-free, and mentally stable lifestyle.  It is critical to the mission that the participants desire this change and are willing to make the sacrifice necessary to achieve and sustain it.
For more information contact Tre'Naisha McGuire at 817-531-5601.