Probate Courts
Probate Court No. 1


Please be advised that this Court does not have a standing court reporter.  Please request a court reporter from the Court Coordinator when setting your hearing and no later than one week in advance of your setting.
Judge Chris Ponder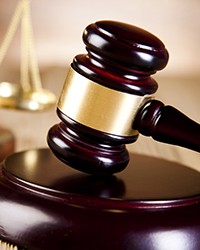 CONTACT
Tarrant County Courthouse
100 W. Weatherford St.
Room 260A
Fort Worth, TX, 76196
817-884-1200
Fax 817-884-3178
8 a.m. - 4:30 p.m.
Court Coordinator
817-212-7238
Court Administrator

817-884-1048
Court Investigator-
Guardianship
817-884-2189
Staff Attorney
817-884-3504
Court Auditor
817-884-1047
Court Reporter
817-884-3499
Probate Analyst
817-884-2789
Associate Judge G. Quentin McGown
100 W. Weatherford St. - Room 260A
Fort Worth, Texas 76196