JUSTICE COURT 6 REMOTE HEARINGS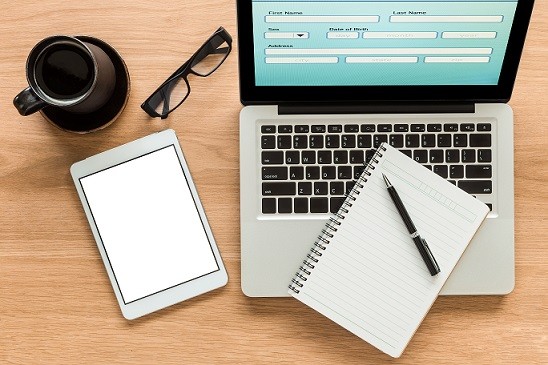 All cases scheduled with the court will be heard as a remote setting on Zoom. You will either be served with the court's zoom link or a notice will be mailed to you. Prior to your setting, you will need to plan what type of device you will be utilizing. Your device will need an internet connection fast enough to support the Zoom software. Make sure your device is fully charged or is connected to a charging port. You can download the app on your smart device, laptop, or join the meeting with the court's Meeting ID at www.zoom.us.

For public access, all settings are streamed live at www.youtube.com by searching Tarrant County Justice of the Peace Pct 6. It is important to know that all remote hearings are formal court proceedings and should behave in that manner. Treating every zoom hearing like you are walking into a courtroom will show respect and dedication to your case. Below are some tips to make your remote setting successful.
Attire:
Business attire is preferred and tops should be long or short sleeve shirts with collars, a blouse, knit shirt or sweater.

Sweatshirts, gym clothes and pajamas are never acceptable.

Avoid sleeveless shirts, low necklines and t-shirts.
Lighting and Sound:
Do not sit with your back to a window to avoid backlight.
You should have light directed at your face so that you can be seen clearly.
When logging on Zoom, be sure to allow your device to connect to audio and video.

Find a quiet place away from distractions.

Be close enough to the camera so the microphone will hear you.

Mute your device until the judge calls your case.

During your setting:
Once you join the session, you should not leave. You should be visible with the camera on and audio muted until the judge asks you to unmute.

Do not lay down.

Do not interrupt court proceedings while other cases are being heard.
You will need a comfortable place to sit or stand for a long period of time but should not be laying down.

Background and Video:
The court and everyone else on Zoom will see you and everything behind you. A "court appropriate" background is a clean setting with minimal distractions. Use a plain wall, bookshelf, or 1-2 wall hangings.
You should not be driving. If you have to sit in your car make sure the car is parked in a safe area and not driving on the road. If you are found to be driving you may not be allowed to participate in your case.

Windows and any reflective surface behind you will create a glare and can cause distractions.

Close the door if you can and avoid having people that are not associated with the case present.

Your device should be positioned at eye level. This will prevent you from looking down at the camera and you will maintain good eye contact.
Do not eat in your video. Food and drinks are not allowed in the courtroom and therefore are not allowed in a Zoom remote hearing.
Do not have your ceiling fan on in the background. This can make other attendees dizzy.
All other background noises like radios and televisions should be turned off or muted.

Remember that this is a courtroom setting and any disruptive behavior could result in contempt of court charges. It is important to maintain appropriate behavior as you would with an in-person setting in the courtroom.
If you have any questions or issues with logging into your remote hearing, please call the court at 817-370-4525.