Appeals from Justice Court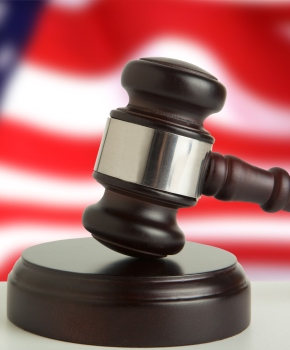 Forcible Entry and Detainer (FE&D/Eviction) appeals from Justice of the Peace courts are typically set for trial within two to three weeks after a written trial request is received. All other appeals with be set as the Court's schedule allows. Justice Court appeals (other than eviction appeals) will typically be referred to Dispute Resolution Services unless another mediator or mediation service is requested.
Appeals from Justice Court receive a new trial. While Justice Courts rules are limited, an appeal is treated as if filed in this Court, and are subject to all rules of conduct, law, procedure and evidence including the Texas Rules of Civil Procedure, the Texas Rules of Evidence, the Texas Civil Practice and Remedies Code and the Texas Property Code. Please review the Court's Trial Procedures section for answers to frequently asked questions.

PREVAILING IN JUSTICE COURT IS NO ASSURANCE YOU WILL PREVAIL IN COUNTY COURT. DOCUMENTS AND EXHIBITS ADMITTED IN JUSTICE COURT MAY NOT BE ADMITTED IN COUNTY COURT.


Corporations, limited liability companies, limited partnerships, decedent's estates and other legal entities must be represented by an attorney licensed to practice law in Texas.
PRO SE LITIGANTS
Pro Se litigants are held to the same standards of knowledge and decorum as licensed attorneys. You must be ready for trial when your case is called. Please review the Court's Trial Procedures section for answers to frequently asked questions.  Please be sure the clerk has your current address and phone number.
TARRANT COUNTY LOCAL RULES
The Local Rules of the Tarrant County Civil Courts
CAMERAS AND RECORDINGS ARE NOT ALLOWED IN THE COURTROOM
Electronic Devices – While in the courtroom, all cellular telephones, pagers and other electronic devices shall be turned off. This policy does not apply to attorney(s) at counsel tables while representing litigants. Attorneys shall have all electronic devices turned to silent mode during hearings. All phones shall be turned off if their presence becomes distracting.
Recordings and Photographs - Taking photographs, visual recordings, or recording audio in the courtroom is forbidden without express permission from the Judge.

Accessibility Notice: Due to the complexity of the source of this document, it was created from scanned images. If you require assistance in accessing the information, please call 817-884-1457.