Specialty Programs
Veterans Treatment Court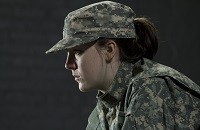 Overview
The Veterans Treatment Court is a diversion program for Justice Involved Veterans (JIV) who are currently facing prosecution for one or more criminal cases. The program offers offenders a treatment option that is judicially supervised. It is designed to divert JIV out of the traditional criminal justice process and into appropriate rehabilitative alternatives. Once the JIV has been screened, assessed and approved for participation in the program, he/she will promptly begin a treatment regimen that is specific to his/her needs.

Mission
Our mission is to successfully rehabilitate the JIV by diverting them from the traditional criminal justice system and providing them with the tools they need to lead a productive and law-abiding lifestyle while improving mental health recovery and successful re-entry into the community.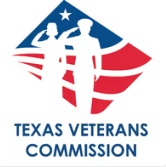 This program is supported by a grant from the Texas Veterans Commission Fund for Veterans' Assistance. The Fund for Veterans' Assistance provides grants to organizations serving veterans and their families. 
For more information, visit www.TVC.Texas.gov