There is no free parking available at the Tarrant County Family Law Center.
 

The most convenient parking is in the Tarrant County Calhoun Street Parking Garage.
About the parking garage.
It is located on the corner of Weatherford and Calhoun. Calhoun is a one-way street running north to south.

The garage entrance is on Calhoun across from the side entrance of the Family Law Center. 

Be prepared to pay $2.50 for the first 30 minutes up to a maximum of $10 to park.  The parking garage accepts all major credit/debit cards. 

There are two other parking lots nearby which have self-pay machines.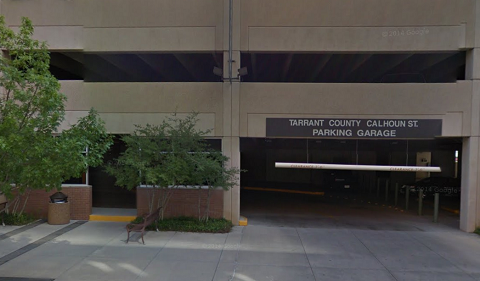 There are also meters surrounding the courthouse. Most of the meters have a two hour time limit. These are strictly enforced so you must move your car when time expires.
If you have handicap plates or a placard, parking at the meters is free but time limits still apply.
 
Map to parking: