TCPH urging parents to get kids vaccinated now and avoid the rush
FOR IMMEDIATE RELEASE
Richard Hill
Senior Public Information Officer
Tarrant County Public Health
817-321-5306 direct
817-401-5967 cell
rwhill2@tarrantcounty.com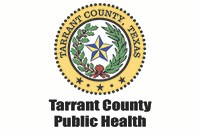 Tarrant County Public Health urging parents to get kids vaccinated now to avoid the rush
May 21, 2019 (Tarrant County, TX) - The kids are still in school, but it's not too early to get their immunizations for next school year, says the Immunization Collaboration of Tarrant County.

Tarrant County Public Health (TCPH) has public health centers across Tarrant County that offer back to school shots. Those locations are open through the end of July to help meet your child's vaccine needs. An appointment phone line is available so you can make your appointments at any Public Health center by calling (817) 248-6066.

To see a list of locations, hours of operation, vaccine recommendations by age and other information go to shots.tarrantcounty.com.    

The TCPH effort supports the Immunization Collaboration of Tarrant County's back to school events at locations in Euless, Arlington and Fort Worth.

"If you want to avoid possible long lines in August, now is the time to make an appointment and be sure your children have all their vaccinations and are ready to start school in the fall," said TCPH Director Vinny Taneja.
News release date: May 21, 2019