Tarrant County Public Health Report Nine COVID-19 Deaths
FOR IMMEDIATE RELEASE
Edrea Au
Public Information Officer
Tarrant County Public Health
817-818-5556
eaau@tarrantcounty.com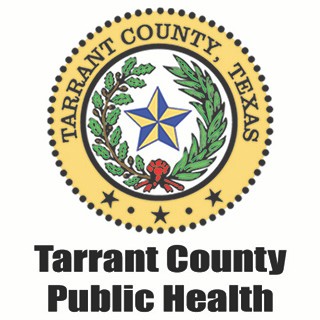 Tarrant County Public Health Reports Nine COVID-19 Deaths
Dec. 2, 2021 - (Tarrant County) - Tarrant County Public Health (TCPH) today reports nine COVID-19 deaths. The deceased include a woman from Bedford who exceeded 90, a woman from Arlington in her 80s, a woman from Mansfield in her 80s, two men from Arlington in their 70s, a man from Euless in his 60s, a woman from Fort Worth in her 60s, a man from Saginaw in his 60s, and a man from Arlington in his 40s. All had underlying health conditions.
Tarrant County now has 4,915 confirmed deaths from the COVID-19 virus and 361,034 people have recovered.
COVID-19 causes respiratory illness with cough, fever and shortness of breath and may lead to bronchitis and severe pneumonia. For more information go to the TCPH coronavirus page or call the Tarrant County Public Health information line, 817-248-6299, Monday – Friday 8 a.m. to 6 p.m. and Saturday 10 a.m. to 2 p.m.
# # #
Follow Tarrant County Public Health on
News release date: December 02, 2021