Today's COVID-19 Deaths to Report: 36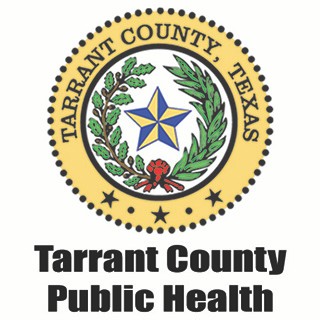 Tarrant County Public Health Reports 36 COVID-19 Deaths
March 12, 2021 (Tarrant County) - Tarrant County Public Health (TCPH) today reports 36 COVID-19 deaths. There were two deaths from December, two from January, 29 in February and three from March.

TCPH receives notifications of people with COVID-19 from clinics, hospitals, long term care facilities, laboratories, schools, the medical examiner, the state health and other local health departments. TCPH also receives reports of deaths of people who have COVID-19 from the same sources. However, a death may occur in a different place and weeks after original diagnosis. When this occurs the death may not get reported to the local health department. To address this problem, The Texas Department of State Health Services (DSHS) has begun sharing with local health departments the death certificate information where the cause or other conditions listed indicate COVID-19. TCPH is now using that data to find additional deaths of Tarrant County residents. Each week, data received from DSHS is compiled and reconciled against previously known deaths and where the person lived. This data is reported each Friday. As a result, the number of deaths reported out are expected to be greater on Friday.
The deceased were from:

Arlington: six

One woman in her 70s
Two men in their 70s
Two women in their 60s
One man in his 60s
Colleyville: one

Euless: two

One man in his 60s
One woman in her 30s

Forest Hill: one
Fort Worth: eight

Three women in their 70s
Three men in their 70s
One man in his 50s
One man in his 40s
Haltom City: two
One woman in her 70s

One man in his 50s
Hurst: one
Lake Worth: one
Mansfield: three
North Richland Hills: three

One woman in her 70s
One man in his 60s
One man in his 40s

Saginaw: one
Southlake: one
Unincorporated: three
One man in his 80s

Two women in their 70s
Watauga: three
One woman in her 70s
One woman in her 60s
One man in his 50s

All but four had underlying health conditions. Tarrant County now has 3,074 confirmed deaths from the COVID-19 virus and 235,356 people have recovered.

COVID-19 causes respiratory illness with cough, fever and shortness of breath and may lead to bronchitis and severe pneumonia. For more information go to coronavirus.tarrantcounty.com or call the Tarrant County Public Health information line, 817-248-6299, 7 a.m. to 7 p.m., Monday - Sunday.
# # #
Follow Tarrant County Public Health on
News release date: March 12, 2021