First Positive Human Case of West Nile Virus for 2023 Season in Tarrant County
FOR IMMEDIATE RELEASE
Edrea Au
Sr. Public Information Officer
Tarrant County Public Health
817-818-5556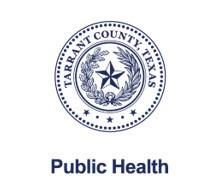 July 20, 2023 - (Tarrant County) - Tarrant County Public Health (TCPH) has confirmed the first human case of West Nile Virus (WNV) for the 2023 season. The first positive mosquito pool was reported in April 2023. The individual involved is a resident of Fort Worth over 70 years old, and contracted the more serious neuroinvasive form of the disease. Additional details are not being released to protect the identity of the patient.

To date, TCPH has found a total of 122 WNV-positive mosquito pools within Tarrant County. Monitoring for the virus in mosquito pools is ongoing throughout the season (April through mid-November). For the 2022 season, TCPH reported four human cases of West Nile disease.

The mild form of the disease is commonly referred to as West Nile fever. Symptoms include headache, fever, muscle and joint aches, nausea and fatigue. People typically recover on their own, although symptoms may last for several weeks.

The more severe form is often referred to as West Nile neuroinvasive disease. Symptoms include neck stiffness, stupor, disorientation, coma, tremors, convulsions, muscle weakness and paralysis. This form of the disease can be deadly.

TCPH reminds residents of the importance of taking personal protective measures to safeguard against West Nile Virus. Residents should routinely dump standing water on their property, use EPA-approved insect repellent, and dress in long sleeves and pants.
For more information about West Nile Virus visit the Be Mosquito Free webpage.
# # #
Follow Tarrant County Public Health on
News release date: July 20, 2023