Tarrant County Tax Office Awards and Recognition

Tarrrant County Tax Office is the first large county in the State to earn Gold Level recognition in the Performance Quality Recognition Program (PQRP) through Texas Department of Motor Vehicles (TxDMV).  Only seven counties have earned Gold since program inception in 2017.  The Tarrant County Tax Office is Driven to Serve!  The award was presented by TxDMV officials during Commissioner's Court on August 1, 2023.
PQRP Gold Level Award - Driven to Serve


For innovative, effective county government programs that strengthen services for residents
New Resident Folder

Monthly Best Customer Service in Live Chat for 2023, 2022, and 2021.
Annual Best Customer Service in Live Chat for 2022 and 2021.
(Combined Account with Tarrant County Clerk)
Customer Service Awards - Live Help Now

Dealer ACH Debit Template Project
Cash Balancing Standardization Project

For outstanding achievement and effective management of county government facilities, processes and programs: 
Cash Balancing Standardization Project

For outstanding achievement and effective management of county government facilities, processes and programs:
Process Improvement Project
2008 County Best Practices - Superior Innovation Award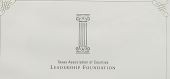 For outstanding achievement and effective management of county government facilities, processes and programs:
Electronic Deposits in the Tax Office
2006 County Best Practices - Innovation Award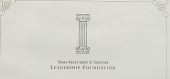 For outstanding achievement and effective management of county government facilities, processes and programs:
Tarrant County Motor Vehicle Tracking
2005 County Best Practices - Superior Innovation Award

For outstanding achievement and effective management of county government facilities, processes and programs:
Tarrant County Tax Office Refund Processing System
2004 County Best Practices - Innovation Award