Benefits for Women Veterans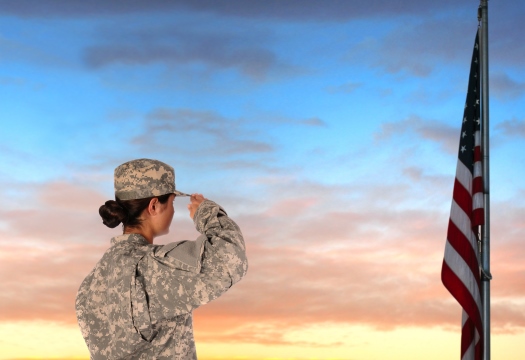 VA Benefits for Women Veterans
 
In general, women veterans may be eligible for a range of VA and State of Texas benefits just like their male counterparts.
VA Medical Benefits
Women veterans are afforded healthcare at all VA medical facilities.  A full continuum of health care, including comprehensive primary care, specialty care, mental health care, disease prevention and screening, emergency care, and women's health specialty care e.g., advanced breast and gynecological care, maternity care, and some infertility treatments are provided to the woman veteran. In addition, the VA offers services such as inpatient medical/surgical/mental health care, physical rehabilitation, substance abuse treatment, long-term care, and pharmacy benefits.
At each VA Medical Center nationwide, a Women Veterans Program Manager is designated to advise and advocate for women veterans. She can help coordinate all the services you may need from primary care to specialized care for chronic conditions or reproductive health.  Woman veterans who are interested in receiving care at VA should locate the nearest VA medical center and find out who the Women Veterans Program Manager is.  Go to https://www.va.gov/directory/guide/home.asp to get this information.  
Here in North Texas, the VA North Texas Health Care System offers a variety of services especially designed to meet the needs of women veterans. Their goal is to provide quality care in a concerned, compassionate and comprehensive manner.  Health care for women veterans is available in Dallas, Bonham, Fort Worth, Tyler and at Community-Based Outpatient Clinics (CBOCs) in Bridgeport, Denton, Granbury, Greenville, Paris and Sherman.  Contact the Women Veterans Program Manager for the North Texas Health Care System at 1-800-849-3597, ext. 71983 or 214-857-1938 for more information.
VA Health Care for Women Veterans includes:
 
Primary Care
Primary care includes health evaluation and counseling, disease prevention, nutrition counseling, weight control, smoking cessation and substance abuse counseling and treatment as well as gender-specific primary care, e.g., cervical cancer screens, breast cancer screens, birth control, preconception counseling, Human Papillomavirus (HPV) vaccine, menopausal support hormone replacement therapy.
Mental Health
Mental health includes evaluation and assistance for issues such as depression, mood and anxiety disorders; intimate partner and domestic violence; sexual trauma; elder abuse or neglect; parenting and anger management; marital, caregiver or family-related stress; and post-deployment adjustment or post-traumatic stress disorder (PTSD).
Military Sexual Trauma (MST)
Women -- as well as men -- may experience repeated sexual harassment or sexual assault during their military service. Special services are available to women who have experienced MST. VA provides free, confidential counseling and treatment for mental and physical health conditions related to MST. To get more information on MST, go to www.womenshealth.va.gov/WOMENSHEALTH/trauma.asp.
Telephone Care
For enrolled women veterans, a VA health care professional is available by phone at each VA Medical Center to answer questions and advise on health concerns 24 hours-a-day, 7 days-a-week. If you are currently enrolled as a VA patient, you can call the VA hospital in Dallas at 800-849-3597 or the VA clinic in Ft. Worth at 800-443-9672 for more information and ask for the telephone care number.
Programs for Special Groups
Special programs provide services for homeless women veterans, victims of domestic violence and women veterans interested in education and training, employment assistance and vocational rehabilitation.  Contact the VA hospital in Dallas at 800-849-3597 or the VA clinic in Ft. Worth at 800-443-9672 for more information. 
How to Access VA Medical Services
All honorably discharged women veterans are eligible to apply for health care services. A co-payment may be assessed for non-service-connected conditions. The fee is determined by your income and entitlement.  If you are already enrolled for benefits, you may begin accessing your benefits by calling either of the following locations to make an appointment: Dallas 214-742-8387, Fort Worth 817-730-0126, Bonham 903-583-2111, or Tyler 903-593-6064. If you are NOT already enrolled for VA medical benefits at VA North Texas Health Care System, you can apply by completing VA Form 10-10EZ online at https://www.1010ez.med.va.gov/sec/vha/1010ez/. You may also visit the closest VA hospital or clinic to you to apply. In addition, you can also call the VA Health Benefits Call Center toll free at 877-222-8387.
Women Veterans and Homelessness
 
The VA Women Veterans Health Program is committed to helping homeless women veterans live as independently as possible. Homeless services include emergency shelter, transitional housing programs and permanent housing. Some services also are available to homeless women veterans with dependent children.
Frequently Asked Questions by Women Veterans
 
Visit http://www.womenshealth.va.gov/programoverview/faqs.asp to see what questions are frequently asked by women veterans. 
Other Resources of Interest for Women Veterans
 
Department of Labor's Women's Bureau
www.dol.gov/wb/
American Legion Women Veterans Guide
https://archive.legion.org/node/8169
Small Business Administration (SBA) - Office of Women's Business Ownership
www.sba.gov/about-offices-content/1/2895
Small Business Administration Resources for Veterans
https://www.sba.gov/
Military Women Veterans, Yesterday-Today-Tommorrow
http://userpages.aug.com/captbarb/