Michael Byrnes Collection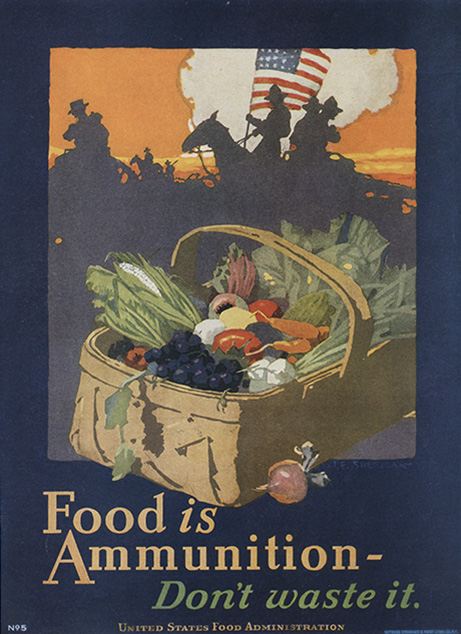 Summary: Donor lent the following book to the Archives for scans to be made of World War I era posters. Twelve images were selected from the book for scanning.
Twelve images fromThe Story of the Liberty Loans, by Labert St. Clair, James William Bryan Press, 1919
Pictured: "Food is Ammunition - Don't Waste it." United States Food Administration poster, Heywood Strasser and Voigt Lithography Company.