THE QUALITY DEVELOPMENT DIVISION IS RESPONSIBLE FOR COMPLIANCE TO STATE MANDATED STANDARDS, RESEARCH AND DEPARTMENTAL TRAINING.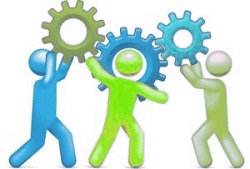 The Quality Development Division:
conducts investigations into abuse and neglect allegations, investigates alleged misconduct of employees and reviews complaints received from the Texas Juvenile Justice Department (TJJD), the community or other resources.


audits department-related files, documents and policies and procedures to ensure compliance with state standards and maintains required records mandated by the state.


develops and coordinates appropriate research of department operated and/or contracted programs, services and operations in order to evaluate effectiveness.


compiles local juvenile probation statistics.


develops and implements training programs for all levels of the organization.


oversees management of the department's intranet system to provide information to staff on training events, policies and procedures, and other relevant information.


reviews legislation that potentially impacts the division and/or juvenile services throughout the state.