Summary
Donated genealogical and historical notes about the Isaac Parker family that lived in the Birdville area, other family research, books and photographs.
View the Thelma Ray image gallery.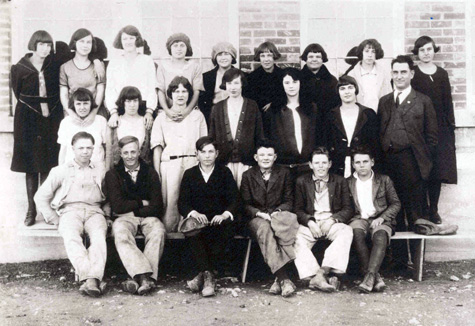 Image shown: 8 by 10 inch photograph of Birdville School Class, 1933

Preferred Citation
Thelma Ray Collection, Box Number, Folder Number, Tarrant County Archives

Restrictions
The collection is open for research. It is recommended that researchers contact the archives before visiting.