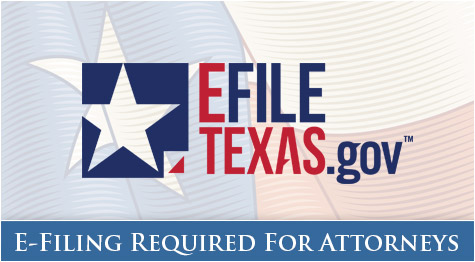 Civil Division - Probate Clerks
Room 233
Tarrant County Old Courthouse
100 West Weatherford Street
Fort Worth, Texas 76196
817-884-1770
Effective January 1, 2022
Relocation of Probate Customer Service Clerks-UPDATED April 5, 2023

Notice of Change to Final Account Fee Procedures
Instructions for Paying the Administering Oath Filing Fee Through eFile Texas       
To Make Probate and Guardianship Ad Litem Payments:
Probate or Guardianship Ad LItem Payments Using the dropdown box under Payment Option, select your case type.  Please be sure to enter a valid case number in the Case Number field and the name of the ward or decedent in the Notes field.
To Obtain Copies of Probate Documents:
For information on how to obtain a copy of Probate documents, please call 817-884-1069.  Once you have the information regarding your copies, go to:  Obtaining Copies of Probate Documents  to pay for copies online.  Select PROBATE from the COPY TYPE dropdown, then select the Type of Document (certified or non-certified), enter the Case Number, and Number of Pages.  Once payment is processed, contact 817-884-1069 to complete order.

Probate Miscellaneous Fees and Secure Attorney Access:
To pay filing fees or purchase letters, citations or other legal documents, or subscribe to or renew Secure Attorney Access, please go to:  Probate Miscellaneous Fees and Secure Attorney Access.  Under Payment Option, use the dropdown box to select PRB Payment.  After you have selected your payment option, use the dropdown box under Select Type of Payment to select a service.  Please be sure to enter a case number in the Notes field.  Please call 817-884-2840 if you have any questions regarding your payment.

For information regarding filing a Probate document, please call:
817-884-1770
Notice Regarding Case Information Sheet      

Notice to Attorneys Regarding Civil Public Access

    Notice of Designation of Electronic Record (Civil)

Notice of Copy Fee (Change in Procedures)
Subsequent Filing Codes Instruction Guide
::::::::::::::::::::::::::::::::::::::::::::::::::::::::::::::::::::::::::::::::::::::::::::::::::::::::::::::::::::::::::::::
Court Rules for E-Filing in the Tarrant County Probate Courts
Probate Courts Administrative Orders
E-File Reference Guide for New Case Filings
Accessibility Notice: Due to the complexity of the source documents, the documents on this page were created from scanned images. If you require assistance in accessing the information, please contact Christie Reyenga at 817-884-2198.
The hours of operation are Monday - Friday 7:30 a.m. - 5 p.m. For more information on obtaining copies of documents filed with the County Clerk's office , please call 817-884-1770 during regular business hours.
Probate records are maintained here, wills are filed for safe keeping and mental health filings are done in this office. This office is currently undergoing technological changes with the implementation of a document imaging system. Check back here often for further updates on this project.
Probate Notice to Creditors
Notice to Creditors should be mailed directly to the publisher with publishing fees. After publication, notice, newspaper clipping, and publisher's affidavit is then filed in the Probate Clerk's Office.
Contact the Probate Clerk's Office for Publisher's address.
Probate Citation Information
Citations are required on the following:
Application for Sale
Final Accountings
Application for Partition & Distribution
Application to Reduce Bond if a freeze agreement has not been filled)
Application for Appointment of a Successor Guardian, Administrator or Executor (unless there is an immediate necessity stated in application)
Application to take Written Depositions - This will require and additional $4 issuance fee; $20 Constable posting fee plus instrument fee if applicable
A citation may be delivered electronically through email or eFileTexas to the attorney who e-filed the pleading, so that they can arrange service by a private process server, sheriff or constable in another county, or for service out-of-state.
Citations may not be served electronically. Electronic delivery is used only for delivery of a citation to the attorney who will arrange service on a respondent.
The traditional methods such as picking up the citation from our probate office located in room 233, or the clerk mailing the citation to your office are still available.
Instructions on how to request a citation for electronic delivery:
Prepare an issuance request letter to the clerk on law office letterhead indicating that you would like the citation to be delivered electronically. Include information such as the name of the petition or document that will  be attached to the citation, and who is to be served, the respondent's address, and applicable fees being paid.
 eFile the request letter by selecting Filing Code "Request". The request letter should be filed as a separate lead document.
 Select "Issue Citation ($4) in Optional Services and enter quantity desired. Pay for Service Copies by selecting Copies – Service ($1.00) in Optional Services and enter Quantity, or the number of the pages of the document  that will be attached to the citation.
Once the citation has been prepared the clerk will deliver it electronically where it can be printed and served. If service copies are not paid for when eFiling your request, the clerk will not attach them to the citation. Executed citations should be e-Filed back to the clerk under Filing Code "No fee document" with an appropriate note in the Filing Description.