Selecting A Program Manager for JPS Bond Package
Selecting A Program Manager for JPS Bond Package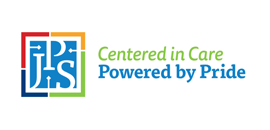 As part of the overall facilities expansion program, which includes an $800 million bond package,  Tarrant County and the JPS Board of Managers continue to move forward with drafting an RFP (request for proposal) for the Tarrant County Hospital District's $1.2 billion facilities program.
On Oct. 22, the Tarrant County Commissioners Court received an update concerning the JPS Bond Program. The bond package was approved by 81.96 of voters in November 2018.
On Nov. 26, the Commissioners Court approved the release of an RFP for Program Management Services for the capital improvement program. Responses are due by Jan. 23, 2020.
It will add a behavioral health and mental health hospital, four regional medical centers, an outpatient surgery center, increased bed space, expanded cancer treatment along with other upgrades. The total cost for the entire project is estimated to be $1.2 billion.