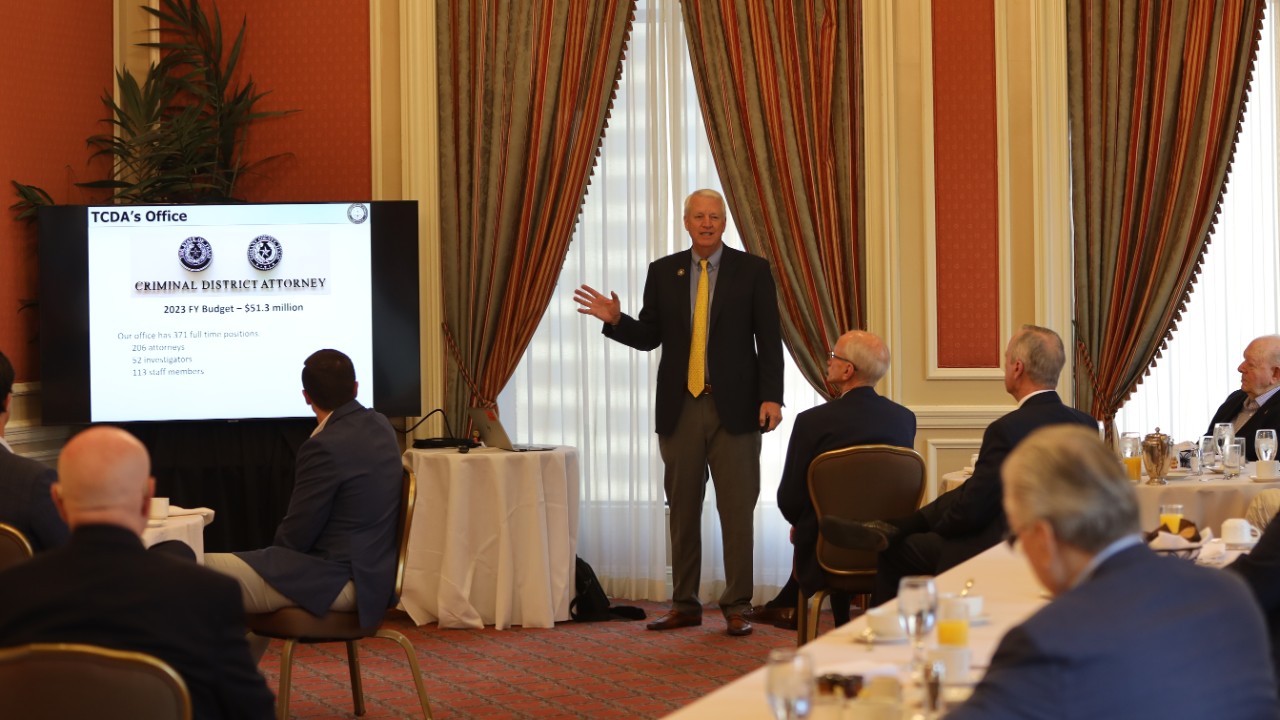 District Attorney Phil Sorrells speaks to the Fort Worth Breakfast Club
The Tarrant County Criminal District Attorney's Office is pleased to offer "Speakers on the Road," available to schools, businesses agencies and organizations in Tarrant County. At this time, speakers are available for virtual engagements.
Subject matter experts are available to speak on almost 70 different topics.  Our office experts speak at approximately 300 events each year, reaching an annual audience of more than 20,0000.  Please let us know if you would like to request a speaker by using the request form.
Sample topics include (but are not limited to):
·         Animal Cruelty
·         Bullying
·         Computer Crimes
·         Conviction Integrity
·         Drunk Driving
·         Family Violence
·         Elder Abuse/Fraud
·         Gangs
·         Identity Theft
·         Internet Safety
·         Intimate Partner Violence
·         Juvenile Crime
·         Sexual Abuse
·         White Collar Crime
·         Women's Safety
If you have questions about the Speakers on the Road program,
please call: 817-884-1400