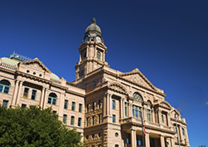 The Chief of Staff division is responsible for all of the non-lawyer, non-investigator operations of the office. 
Among the comprehensive array of services this Division oversees for the office are hiring and personnel matters, internal information technology needs, facility requirements, and the development and administration of both the Criminal District Attorney's office annual budget and annual report.

This division is comprised of approximately 107 employees, and includes the Victim Advocates, Community Outreach and Communications units.