The mission of the Office of Criminal District Attorney of Tarrant County is to enhance public safety through rigorous enforcement of criminal and civil laws in an ethical, honest and just manner, to encourage rehabilitation for deserving offenders, to earn the public's trust by setting an example of transparency in our dealings, and to assist and educate victims of crime and other members of the public.

PHIL SORRELLS - CRIMINAL DISTRICT ATTORNEY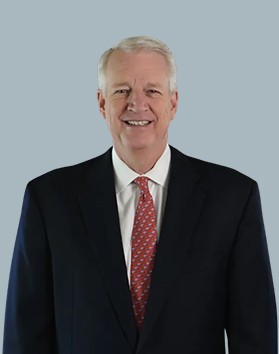 Phil Sorrells grew up in Lubbock and earned his undergraduate and law degrees from Texas Tech University. Upon graduation from law school, Phil received a job offer from Tarrant County District Attorney Tim Curry. Phil accepted that offer and joined the Tarrant County District Attorney's Office where he worked as a prosecutor. Five years later, Phil ran for judge of County Criminal Court No. 10 against an incumbent; Phil won that race, becoming a judge at the age of 32.

Phil's 25-year tenure as the judge of County Criminal Court No. 10 has been marked by excellence. In just over a year, Phil took the court from having the largest backlog to the smallest. Phil has managed the taxpayers' money efficiently, consistently operating one of the lowest-spending criminal courts in Tarrant County. In 2001, Phil asked the Texas legislature to expand his court's jurisdiction to take on more responsibility and hear all appeals from the municipal courts in Tarrant County.

After serving as the judge of that court for 25 years, he resigned in November of 2021 to run for District Attorney. Phil has spent his entire career serving the people of Tarrant County and will continue to do so as the Criminal District Attorney after winning election in November of 2022.
Phil and his wife of 32 years, Susan, have three grown children and live in North Richland Hills. Together they are active members of North Richland Hills Baptist Church.
 
The Tarrant County Criminal District Attorney's Office is devoted to taking criminals off the street and making the community a safer place to live and work. Each year, more than 45,000 cases are filed in Tarrant County, ranging from capital murder to misdemeanor theft.  Some of the best and brightest attorneys in the state handle the prosecution of these cases, which are assigned to 11 felony or 10 misdemeanor courts.

While handling criminal cases is the most public function of the Criminal District Attorney's Office, the Civil Division also plays a vital role. The attorneys in the Civil Division act as general counsel for all of Tarrant County's elected officials and appointed administrators, providing legal advice on a wide variety of topics.

The 300+ member staff of the Criminal District Attorney's Office is made up of dedicated professionals who are committed to serving the 1.9 million citizens of Tarrant County. Their goal is to prosecute the guilty, protect the innocent and deter crime.