Benefits Of Eating Locally Grown Fruits And Vegetables
Even though studies show eating enough fruits and vegetables helps lower the risk of getting certain chronic diseases, most people don't eat enough of these foods. Fruits and vegetables are normally low in calories and fat, which is why eating more of them may help you maintain a healthy weight.    
Eating fresh fruits and vegetables should be a part of our daily diet. The truth is that fruits and vegetables, whether fresh or not, provide many beneficial nutrients. However, there are other benefits to eating fresh produce. Buying food that is grown locally is good for the environment, the economy and is great for your health. When the produce is local, it is fresher than it would be if it had come from further away.  If picked and eaten while fresh, the produce doesn't sit around for a long time which can cause the nutritional value to decrease.
Why should you consume fresh, locally grown produce?
It tastes better because it has been recently picked, so it's crisp, sweet and has a lot of flavor. Local produce is usually sold within 24 hours of being picked. When buying produce at a conventional grocery store you need to remember that it may have been kept in storage for days or weeks.
It is better for you. Some fruits and vegetables start to lose some of their vitamins (A, C, E and B) after the produce is picked.
Local produce has a longer time to ripen before it is picked because it doesn't have to travel long distances. This limits the temperature changes that may decrease the nutritional value of the produce.      
Small-scale farmers grow a wider variety of fruits and vegetables.
Local produce is usually GMO free.
You will protect the health of your family. Knowing where your food comes from and how it is grown allows you to choose safe food from farmers who you know who reduce/avoid the use of chemicals, hormones, pesticides, and antibiotics.
Consuming local produce supports the local farm families and builds the community.
Local farming keeps taxes in check. Farms contribute more in taxes than they require in services. So for each dollar of revenue raised by a farm, forest or open space, the government only spends 34 cents on services.
Tips For Buying Produce:
When purchasing fresh produce make sure it is not damaged or bruised.
Make sure fresh-cut produce is refrigerated or surrounded by ice.
Use separate bags for fresh fruits and vegetables when taking them home. Separate from meat, poultry and seafood products.
Tips For Storing Produce:
If purchased pre-cut, refrigerate it as soon as you get it home.
Store perishable fresh fruits and vegetables in a clean refrigerator at a temperature of 40 degrees Fahrenheit or below. (This includes strawberries, lettuce, herbs and mushrooms).
Tips For Preparing Produce:
Always wash your hands with soap before/after preparing fresh produce.
Wash fruits and vegetables under running water just before eating, cutting or cooking. (Washing fruits and vegetables with soap or detergent or using commercially produced washes is not a recommended practice).
Cut away any damaged or bruised areas on fresh fruits and vegetables.
Scrub firm produce with a brush (like cucumbers and melons).
By supporting local farmers you can help ensure there will be farms in your community tomorrow.  This will give your children access to nourishing and flavorful fruits and vegetables for years to come.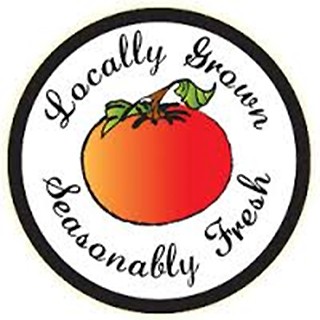 Visit A Local Farmers Market Today!
Celebration Farmers Market
4515 W. Lovers Lane
Saturdays, 8 a.m. - Noon
1010 S. Pearl Expressway
214-939-2808
Open daily 8 a.m. – 6 p.m.
Collin County Farmers Market
Fairview Farms, 3314 N. Central Expressway, Plano
Saturdays, 8 a.m. to 1 p.m.
972-345-0484
Facebook: Collin County Farmers Market
793 S. Coppell Road
972-304-7043
Saturdays 8 a.m. to Noon
Corsicana Brick Street Farmers Market
Corner of 12th St. and West 5th
903-229-7505
Saturday 8 a.m. to Noon
Cowtown Farmers Market (Westside)
3821 Southwest Blvd., Fort Worth
817-220-0755
Year-round on Saturdays 8 a.m. to Noon
Cowtown Farmers Market (Second Location)
Federal Park Plaza, 1000 Throckmorton, Fort Worth
Tuesdays – 9 a.m. to 1 p.m.
Corner of Mulberry Street & Carroll Blvd.
Saturdays from 8 a.m. - sellout
Downtown Arlington Farmers Market
215 E. Front St.
817-633-2332
Friday & Saturday 8 a.m. to 1 p.m. or sellout
4710 Pioneer Road, Balch Springs
214-348-3336
1st & 3rd Saturdays, 9 a.m. – Noon
Four Seasons Market - Richardson
677 W. Campbell Rd, Richardson, TX 75080
Every Saturday, 9 a.m. to 2 p.m.
120 West Main Street , Grand Prairie
Saturdays 8 a.m. – varies
325 Main, Grapevine
817-656-9739
Thursdays – Saturdays 8 a.m. to 4 p.m.
1100 Bear Creek Parkway, Keller
In front of Keller Town Hall Fountain
Saturdays 8 a.m. to Noon
Chestnut Square Historic Village (3 blocks south of the main square)
972-562-8790
Saturday 8 a.m. - Noon, April 7 – October
Mckinney Farmers Market (Second Location)
Adriatica, 6851 Virginia Parkway at Adriatic Parkway

Thursdays, 3 - 7 p.m.
Rockwall Farmers Market
Downtown Square in County Courthouse parking lot, Goliad & Rusk
972-771-3088
Saturday 8 a.m. – Noon, May 5 through September 29
Saint Michael's Farmers Market
8100 Douglas Ave., Dallas
Saturdays, 8 a.m. to Noon
214-384-4047
Waxahachie Downtown Farmers Market
South Side of Ellis County Courthouse
972-937-7330 x 198
Saturdays 8 a.m. – 1 p.m. starting May 19
Check out this complete listing of farmers markets