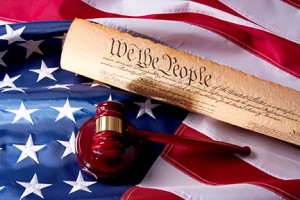 Intake prosecutors in the Tarrant County Criminal District Attorney's Office are responsible for the review of criminal cases that have been committed in Tarrant County. The investigations of these crimes are conducted by the various municipal police departments in this county as well as by state or federal law enforcement agencies.
Intake attorneys will typically review between 45,000 and 50,000 felony and misdemeanor cases each year.  The review consists of reading reports that encompasses the results of the investigation and making a determination as to whether or not there is sufficient admissible evidence that an offense has occurred, the appropriate charge, and that it identifies the arrested person as being responsible for the commission of the offense.
During the review process, the intake attorney may accept the case as presented or return the case to the investigating agency with specific comments or questions to support a filing of the charge. Once that information is received the case is then accepted. After accepting the case, the assistant criminal district attorney then drafts the pleadings and forwards misdemeanor cases to the court and felony cases to the grand jury. If the intake attorney determines that there is not enough evidence to support a conclusion that an offense has occurred or that the arrested person was the one that committed the offense, then that case is rejected.
Additionally, intake attorneys serve an advisory role. Investigating detectives may contact intake prosecutors about a particular case, for legal advice on how best to proceed to ensure that a quality case is produced. Victims of crime may contact intake attorneys for information as to what they should expect during the investigation process. Interested citizens also may contact Intake, where the prosecutors are readily available to listen to their concerns and to answer any questions that they might have.