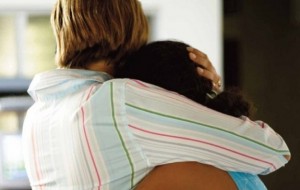 Special Victims specializes in the prosecution of crimes committed against Tarrant County's most vulnerable citizens: children, the elderly, and persons with disabilities.   The Criminal District Attorney's Office is committed to fighting abuse of special victims and recognizes the highly sensitive and technical nature of these cases. Its mission is to provide the best possible outcome for these victims and their families.
Cases handled include physical and sexual abuse of children, production and distribution of child pornography, and crimes against the elderly and persons with disabilities.  Prosecutors assigned to Special Victims receive extensive training in the most current laws and procedures to handle prosecutions from investigation to trial; and to further provide assistance to special victims as they navigate their way through the criminal justice system.
In addition to the prosecution of crimes against special victims, attorneys and investigators provide training and expertise to outside agencies including law enforcement, medical personnel, forensic pathologists, child and adult protective services, and child advocacy centers. The Tarrant County Criminal District Attorney's Office also participates as a member of a multi-disciplinary team with local police agencies, Cook Children's Medical Center, the Department of Family and Protective Services and the Alliance for Children to conduct joint investigations and prosecutions of child abuse cases.
Anticipating an increase in human trafficking cases, one ACDA was designated in 2019 to handle them.  The number of sex trafficking cases in the first year grew from about eight to nearly 60. This prosecutor works closely with law enforcement and non-profit organizations to protect victims and seek justice on their behalf.