Tarrant County Archives holdings offer numerous resources useful to family history researchers, if the research pertains to persons who lived in Tarrant County. Some examples of the types of records we have are listed below.  We do not offer access to online genealogy programs or assistance with family tree-building outside of Tarrant County.
For best results, the Tarrant County Archivist recommends starting genealogical research at another institution that does offer access to such programs – such as the National Archives in Fort Worth or the Fort Worth History Center. For further advice, contact the Archives.
Historic Tarrant County Marriage Licenses (pre-1900*)
Tarrant County Bar Memorials 1938-1976
Tarrant County Marriage Records, Volumes I, II, and III (1876-1901) with corrections based on comparing the original license to the transcribed record books
Tarrant County School Census Records 1919-1970
Tarrant County Cemetery Records including the following:
Arlington
Bedford
Dido (image shown)
Everman
Hudson
Irving
Lonesome Dove
Oakwood
Northeastern Tarrant County
Polytechnic
Pioneer's Rest
Saginaw
Southwest Tarrant County
Tannahill
Tye
White Settlement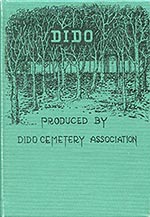 Fort Worth Genealogical Society Footprints from 1957 to 1997: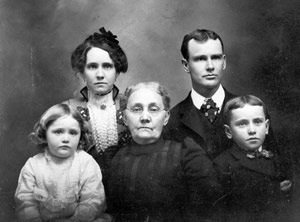 The Tarrant County Archives does not house birth, adoption, divorce and death records. We house only marriage records prior to 1900.
Tarrant County Archives thanks the following volunteers for their significant contributions to the Genealogy page: Cecelia Gilbreath (probate database), Kevin Pressley (immigrant database), Sharon Ward (marriage license database).
Accessibility Notice: Due to the variety of items donated, some items were created from scanned images. If you require assistance in accessing the information, please call 817-884-3272 or email archives@tarrantcountytx.gov.
Texas State Library and Archives Commission Genealogical Resources