Smart Shopping For A Healthy Life
Smart Shopping For A Healthy Life
When it comes to shopping for food, you have many choices, but in the end, it is your decision whether or not to purchase a particular food item.  Many products have similar vitamin, fiber and mineral content, but may differ in the amounts of fat, saturated fat, cholesterol, salt and sugar they contain. Eating well means nutrient-filled foods from all of the food groups.  The choices you make at the grocery store will help you eat a healthy diet which will help you maintain a healthy weight.
Grocery shopping can be a time-consuming task.  It is hard to make good food choices when you are rushing and want to do is get home at the end of the day.  Planning meals ahead of time and making a list will save you time and money in the end. 
Here are some tips that may help you make the healthiest possible choices at the supermarket which in turn will help you live a healthier life.
Make two lists: Make a list of the meals that you will prepare for the week. Look in your pantry and refrigerator to see what ingredients you have on hand, and then make a list of the items you will need to purchase.
Stick to your lists: It is important to stick to the lists once you get to the store. Writing your list in order of the aisles of your grocery store will save you some shopping time.
Get informed: Getting informed before you make your list is a great way to make and keep healthy choices.  Compare the nutrition facts labels of different brands of the same item in order to pick the healthiest choice.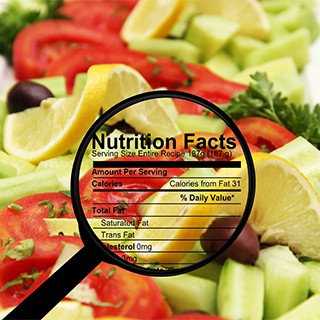 When making your list keep the following information in mind:
    Saturated fats
    Trans fats
    Cholesterol
    Sodium
    Sugar
  Vitamins A,C, and E
  Fiber
  Calcium
  Iron
  Potassium
  Magnesium
Do not go to the store on an empty stomach.  Being hungry while grocery shopping tends to make you deviate from your list and buy less healthy items you did not intend to buy.
Taking the family with you to the store may help this task be less tiresome. Have everyone in the family participate in creating the shopping list and picking the food items. Moreover, kids are usually more willing to try new foods when they help to pick them.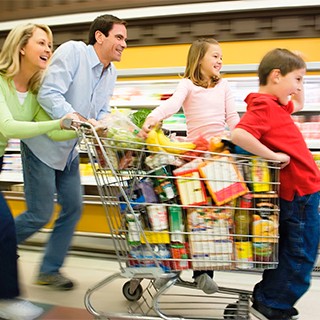 Stay away from the dessert, soda and snack aisles unless you decided beforehand you were going to purchase some of these items.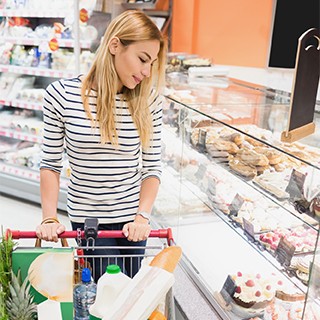 Moreover, do not forget to allow yourself your favorite treats once in a while, however, include them in the shopping list.